Which Online Casino Game to Pick Based on Your Personality?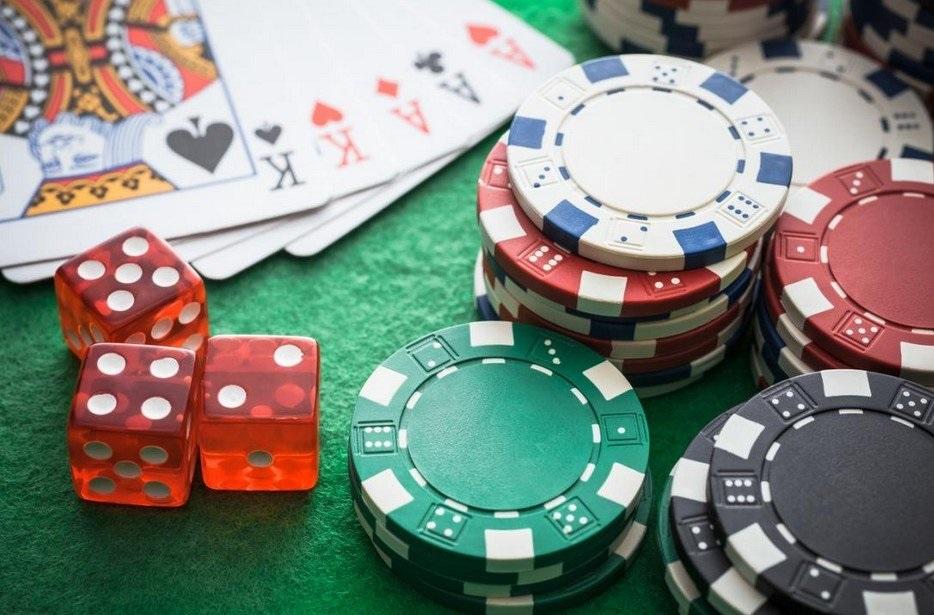 Text

It is always exciting when you have many offers at your disposal. Imagine being told to choose a country to go to for a vacation. You'll be flooded with options and will wish someone would just help you pick one. Every newbie player who browses online casino games for the first time must feel the same.

If you are looking for online casino games, you will be spoilt for choice. There are hundreds of games to choose from, and each comes with its own thrill.

Different personalities are drawn to different kinds of activities. Since figuring out what to try first is mind-boggling, below are a few hints to help you choose the best game based on your personality.

Casino games to pick based on your personality

1. Fearless and intuitive – Roulette

There are several things that make someone fearless, and one of them is coming to terms with your weakness. If 'bring it on' is your favourite line in life, roulette is your best chance at winning a game. Roulettes are for people who aren't afraid of taking significant risks. 

Roulette lovers do not believe in playing small and winning big. They like freedom and often act sooner on their decisions without considering possible consequences.

Apart from being so decisive and strong-willed, they are often led by their highly developed intuition and pick their numbers accordingly.

2. Outgoing and extroverted – Craps

Craps is for flashy, flamboyant noisemakers with lungs as hard as rocks. If you are bold, loud and have never refrained from flaunting your achievements, then you have found your game.

Craps is attractive for people with the most spontaneous personality type and those who love being in the spotlight. They get kicks out of being challenged both intellectually and emotionally. 

Craps are fit for social butterflies who are explorers and do not try to find logic in every situation. If you are comfortable with being chaotic, you will find the thrill in playing craps.

3. Shy, introverted and patient – Poker

For those who like large spaces and silence all to themselves, video poker delivers just that. Players don't take losing lightly and take their time to find means of upgrading their gameplay before continuing to grind through rounds.

People who play these games tend to enjoy a laid-back lifestyle, are adventurous but at the same time, enjoy some alone time. 

Poker is a game of skill and tactics. If you treasure personal space, away from annoying dealers and dislike high-pressure situations, download video poker and play now.

4. Mathematician, strategic and flamboyant – Blackjack

Blackjack is for cautious thinkers – those who never take next steps without good reason. Since the chances of winning in blackjack entirely depend on skill, players put all their effort into devising a winning.

Blackjack's thrill is in creating the best strategies and running the numbers as you make decisions involving the game. It requires you to have confidence and take considerable risks to win. Patience is a great accompaniment.

Players who are confident in their abilities and are never afraid to go all-in find Blackjack engaging. It requires deep and rational thought.

If you have a thing for numbers, calculating odds and counting cards, it can be a walk in the park.

5. Fun-loving yet introverted –  Slots

Slots are for fun-loving yet introverted gamers, whose desire is to enjoy the spinning the reels rather than winning. If winning comes along, they celebrate it still. The game attracts casual gamblers who escape from crowds to relax and have fun. 

Luck plays a major role in slot games, adding to the thrill and excitement. 

6.  Transparent, trustworthy and extroverted – Bingo

If you value fairness, believe in equality and are kind-hearted, bingo is the game for you. Integrity is mentioned alongside bingo gamers. They are never bothered to give room to other individuals to play equal chances for fair gaming outcomes.

Gamers are moved by the idea of understanding themselves, as well as other people's feelings to create harmony and a better world. They hold onto the company of both old and new friends.

Conclusion

If you have been struggling to find that perfect game for a while now, the guide in this post must help you. Choose the right game depending upon your personality and make the most of it!

The secret to fun gaming is to find a game that suits your personality best. To try a few games before investing big, download casinos on your mobile phone. This way, you can play games even without internet connectivity.