What to Know About No Deposit Bonuses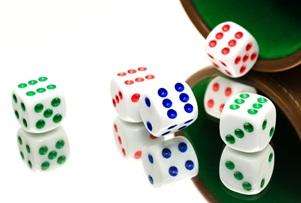 If there is one thing that is certain about the online casino industry, it is that it is huge and that it will only get bigger still. The major casinos are constantly updating and increasing their catalogue of casino games while new casinos seem to launch on a regular basis as well.
This all leads to an increase in competition for all concerned and has each of the casinos fighting it out for any new players that are looking for a casino to sign up to.
Online casinos not only use marketing techniques to attract players but also create bonuses such as welcome bonuses and loyalty bonuses to bring them in as well. These bonuses can prove to be quite lucrative to players, especially if they were to win from them.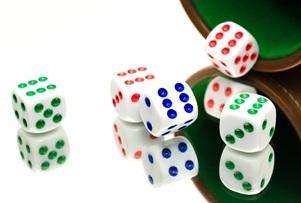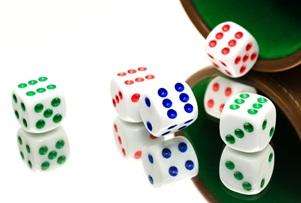 The no deposit bonus is probably the most well known and most popular bonus these days for both players and casinos. These bonuses have been designed specifically to increase the player base of an online casino and potentially take the player out of the clutches of a rival.
Keep on reading to learn more about no deposit bonuses such as how they work, what they can be worth, and why they are being offered.
What Are No Deposit Bonuses?
Used as a way to increase a player base at an online casino and improve the chances of more long-term money coming in, many casinos use what is called a 'no deposit bonus'. This sort of bonus essentially gives free money to players so that they can enjoy playing at the casino without having to deposit any of their own money.
All players literally have to do is sign up for an account at an online casino to get their free money. In some instances it might be a requirement to actually type in a specific code when registering a new account but in the main online casinos will just credit the money automatically.
No deposit bonuses are designed to attract new players in the hope that they become long term players/customers. The casinos feel that a little bit of an investment early on will eventually lead to the players paying it all back and more in the long run.
How Do No Deposit Bonuses Work?
Not all online casinos are the same so you would expect that each casino will also have their own variations on how their bonuses work. It is always important to read the terms and conditions of such a bonus to see what the requirements are and what you will be getting for your registration.
As an example of how a no deposit bonus might work is as follows. A player finds a casino that promises $50 to all new players in return for nothing other than signing up. They literally just sign up by filling out their details, read the terms and conditions and they are good to go. The money will usually be credited instantly but sometimes there might be a little wait or the need to verify an email address or something.
Are There Wagering Requirements?
Again, all casinos will have their own variations on play through wagering requirements but you will not find one without any. Look at http://ewin2u.com/scr888-malaysia.php for more info. Without these requirements, what is to stop a player signing up, getting their free money and then withdrawing it without playing a single game?
Wagering requirements usually revolve around how many times over a bonus amount has to be played before the online casino will allow any of the money to be withdrawn. Continuing on from our previous example, let's say that a player has to wager his $50 a total of 50 times before he is eligible to withdraw any winnings.
Some wagering requirements might seem tougher on some casinos compared to others so it is always worth checking them out before signing up. A great way to do this is to read up about the many online casinos in the many reviews that are found on the internet. You can get other players first hand experiences with no deposit bonuses and their thoughts on whether they are better than any others around.
What About Any Other Restrictions?
You will find that not only are there play through wagering requirements to take note of when accepting a no deposit bonus but that there are other requirements that need to be met to. These will all be mentioned in the terms and conditions and they will generally be about certain games that have to be played with the bonus to meet the wagering requirements.
This means that some games at an online casino will not count towards a wagering requirement when played. As an example you might find that an online casino might only allow wagering requirements on the slots, Keno, or scratch cards and nothing else.
One type of game that generally never counts towards wagering requirements at online casinos is that of progressive jackpot games. This is understandable as these jackpots can be in the millions sometimes and the casinos would literally be giving away free money for somebody to then win a huge amount.
So as you can see, the no deposit bonuses at online casinos is not a particularly new thing but they are still the most popular bonus with regards to those that play at online casinos. They give players an incentive to sign up and possibly spend more money in the future and allow casinos to take players from out of the clutches of other online casinos.
If you are going to take up one of these bonuses however, just ensure that you have done your research and know exactly what is required of you before you can get your hands on any winnings. Also make sure that you stick to other requirements as well, as the last thing you would want would be to expect you qualify for a payout only to find out that the games you were playing did not count.