Upcoming New Slots in 2020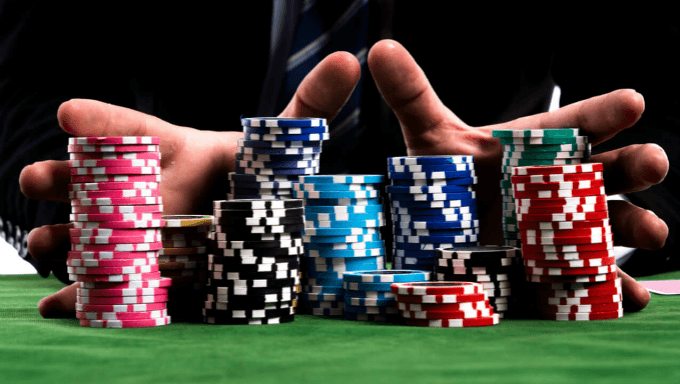 Now that the dust of the new year celebration has been settled, gamblers would undoubtedly be looking for new slots online. So in this post, we have explored all the possibilities regarding slot machines that this new year can bring. But before we enter into it and explore the realm of options, allow us to tell you a bit about betting in slot machines. 
Casino slots free with bonus machines are the most accessible venues of gambling and players above 18 can easily place bets in these games. Most of these entertainments are now mobile compatible, and all a player needs to do is search for a suitable website and enjoy the new games. To save them the trouble of searching and exploring, we have listed the most exciting new arrivals in the industry so gamblers can easily access everything new.
Sneak Peak on Top Upcoming Slots
Ever since the betting experience was transformed by mobile slots, companies have been in a perpetual competition to outsmart each other and produce top of the line games. Here are the best companies to look for and their most awaited offers in 2020.
AGS
AGS proposes to begin 2020 by making advancements in their gaming cabinets. The Orion series was launched with an impressive 27-inch HD screen, and Orion Rise is the proposed advanced version of this machine. It features a multi-touch deck and a curved platform for brick and mortar studios. The new games intended to be released on the advanced Orion Rise platform are Dragon Jackpot and Wheel Surge.
While Dragon Jackpot would feature an Asian theme, Wheel Surge would be the game with an Irish setting. Both them are rumoured to be progressive jackpot machines, and thus players who have stopped frequenting brick and mortar casinos might have to rethink their decision.
Ainsworth
Ainsworth announces to make improvements in their QuickSpin series, which was released in 2017. The series initially featured 2 games, namely Super Hot 7 and Super Charged 7. The initial success of these two limited releases prompted Ainsworth to release 2 more games titled Super Lantern 8s and Super Crystal 7s.
Ainsworth is now proposing to cash in the popularity of its Superseries by releasing a multiplayer version of Super 7s, thus allowing many players to compete against each other. Given that other companies already have multiplayer slot machines, it was only natural for Ainsworth to join the race.
IGT
We are not going to embarrass you by giving an introduction to IGT. After all, who has not heard of the pioneer of the mobile casino revolution. In 2020, IGT has planned to release a new bartop cabinet titled as PeakBar Top. It features a 23-inch curved display. This unique cabinet comes with a host of advanced technological support like enhanced audio and lightning. IGT proposes to release its entire poker series on the PeakBar cabinet. It also plans to develop Super Star Poker and Poker X Ultimate for the new cabinet.
In slot machines, the company promises to release a new version for Wheel of Fortune and a highly advanced game titled Ocean Magic 4D. With Ocean Magic, IGT aims to enhance the gambling experience and go beyond 3D.
Novomatic
Novomatic is another gambling giant that is widely respected for its immense contribution to the industry. This year Novomatic has got plans to focus on its progressive games like Money Party and Juicy Juicy. While Juicy Juicy has been in the pipeline for long, Fruity Fruity appears to be a new cousin in the tasty family of progressive machines. Money Party is rumoured to feature lock and spin modes.
There is one more progressive jackpot machine to look forward to. Insider news tells us that it would be titled as Pay Day Link. Perhaps Novomatic hopes to attract a lot of players with formal jobs into the amazing world of gambling. Who knows!
Konami
Konami plans to release Concerto Opus cabinet machine that would have a genuinely giant 65-inch screen with 4K surrounding experience. This 4K screen would feature Tiki lounge, instead of our usual slot reels. Once the player presses the spin button, tiki symbols would arrange themselves in a random pattern on the screen. These symbols would form columns of various hight, and if any of these columns become high enough to reach a blue bar, it would trigger a winning prize for the players.
Conclusion
Going by the above discussion and multiple threads on gambling platforms, 2020 surely looks to be a promising year for the players. The competition of becoming the best in the industry is turning out to be a blessing for the players. An outcome of this is that the brick and mortar casinos would surely see a revival. While there is a lot of new products in the pipeline of various companies, gamblers can always go back to enjoy their favourite mobile slots.